Emergency Bachelor Post.. Does Peter pick Hannah B in the End?
This season of The Bachelor started off different than any other season  before it, leading us to think this season also ends differently than the rest. The first episode shows a preview of Peter crying and contemplating his choices regarding the women in the house. The final rose ceremony usually involves two women, with one ending up engaged in the end. After reading the many speculations we think this is possibly a preview of Peter during the final rose ceremony. The first episode shows Hannah B coming back to see Peter not once but twice during the season premiere, which would explain why Peter is extremely emotional when trying to reach a final decision in the end. The beast could be back..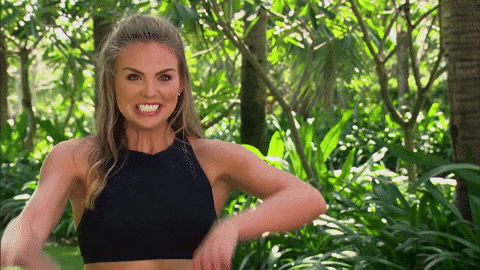 So hear us out, we think Hannah may have reached out to Peter, or someone within Bachelor productions, to say she still has feelings for him even after they may have parted ways for her to film Dancing with the Stars and for him to finish his journey on the bachelor. At the end of episode one of this season, it's clear that Hannah B and Peter never had closure when ending their relationship. Hannah B confesses the lingering feelings she has for Peter, and Peter then proceeds to ask her to join the house. We now know Hannah is choosing to not join the house after just being the Bachelorette, and being on Dancing with The Stars while the show was simultanesouly  filming. So, although it would be crazy it definitely is possible for Peter to pick someone that wasn't in the house for the entireity of the show. The girls in the house would definitely be out of their minds, but if the feelings are there one can't deny them. Hannah had previously met Peters family and they adore her despite the fact that she did break their sons heart. There is so much history between them so it will be interesting to see if what we believe could potentially be the result of the end of this season. Peter was also interviewed by People Magazine where he says "I'm really excited for this season because I'm very confident that no one is going to be able to spoil it. There is a reason I believe that, and I obviously can't say it." There must be a reason Peter is so confident that no one can possibly spoil his season. Has Peter even made a choice? Could Peter really pick Hannah B? 
Let us know what you think!! 
Xoxo 
Sara and Julia